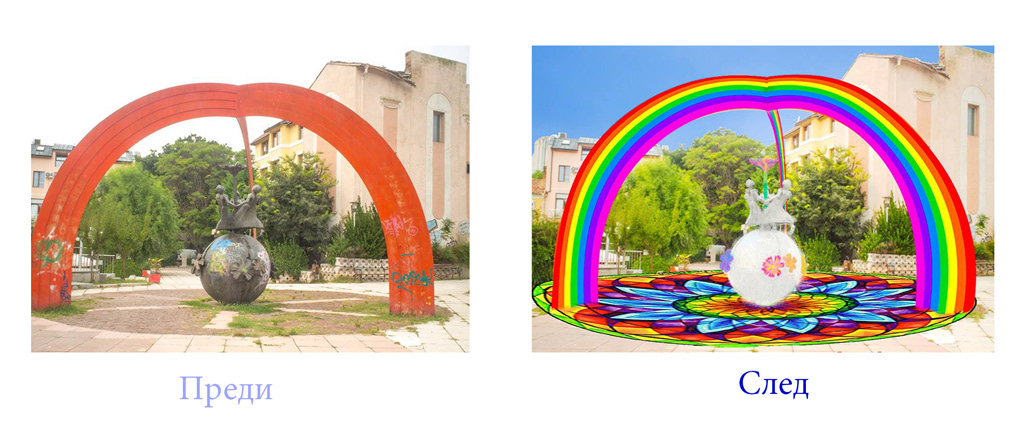 Befor and After. Project was presented to redesign an sclutpture in center of Varna called "Rainbow". My aim was to show people, that the rainbow has many other colours! The project has won some prizes.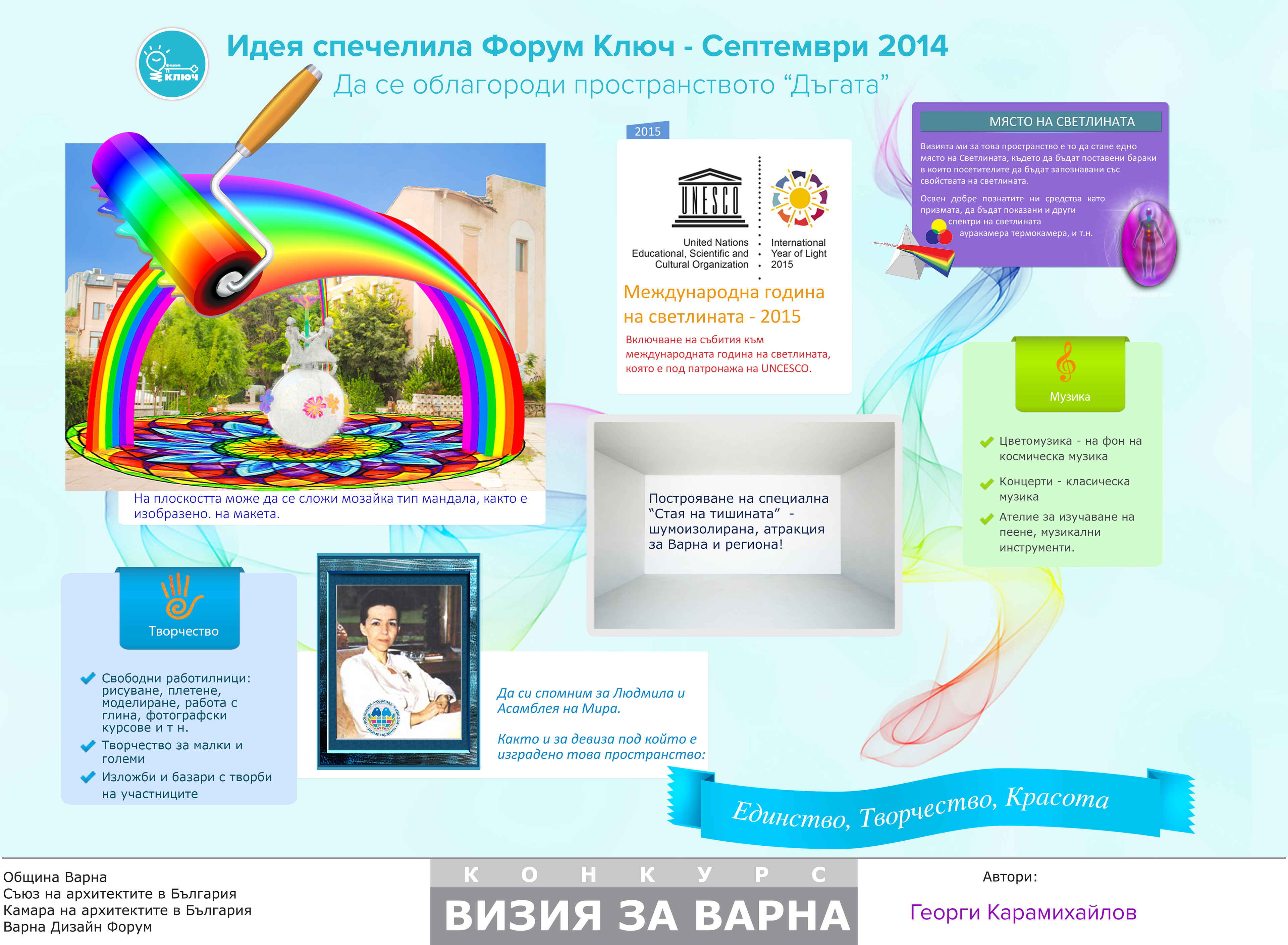 Another Inspirational redesign...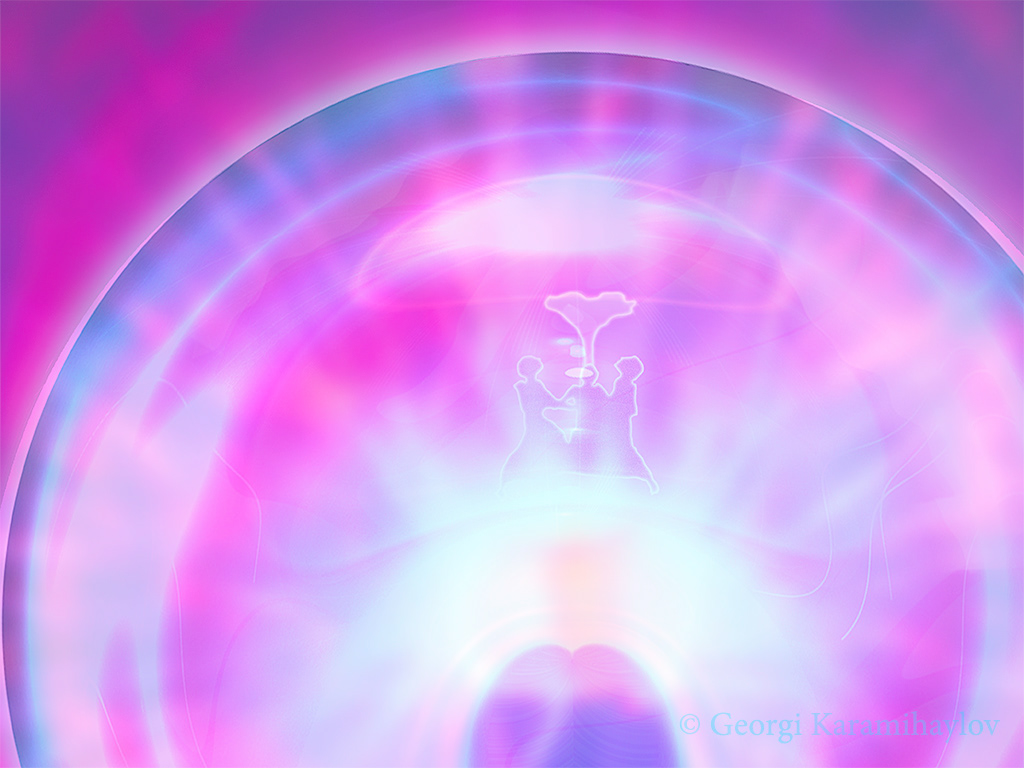 This is a vision of a light energy sphere in which are 3 girls playing in circle, upon them is flower of light. 
Below you can see the original picture, used for this visionary work. 
Taken on January in Varna, Bulgaria.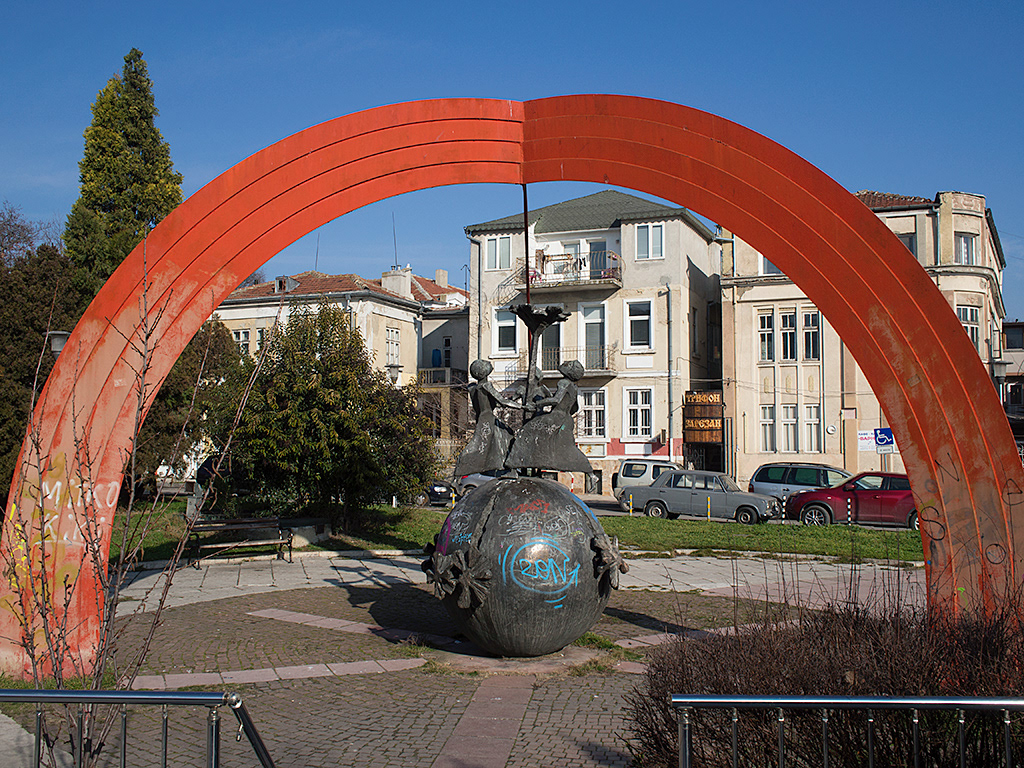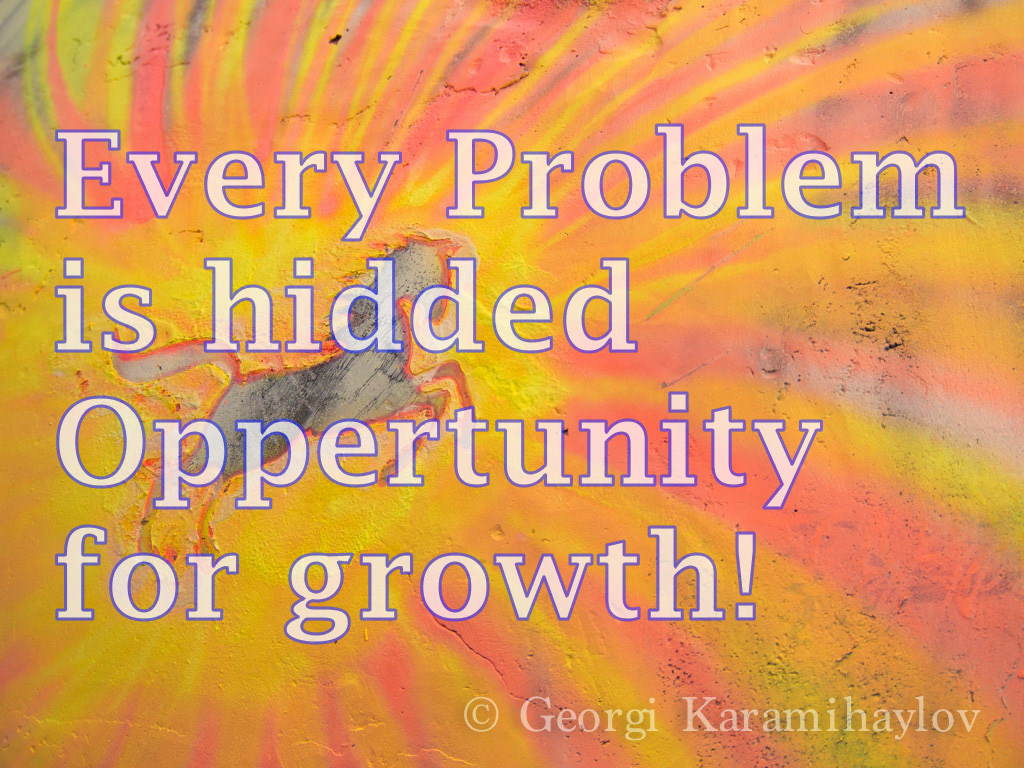 More photographies around this project you  can see on:
http://ogikaram.com/rainbow_love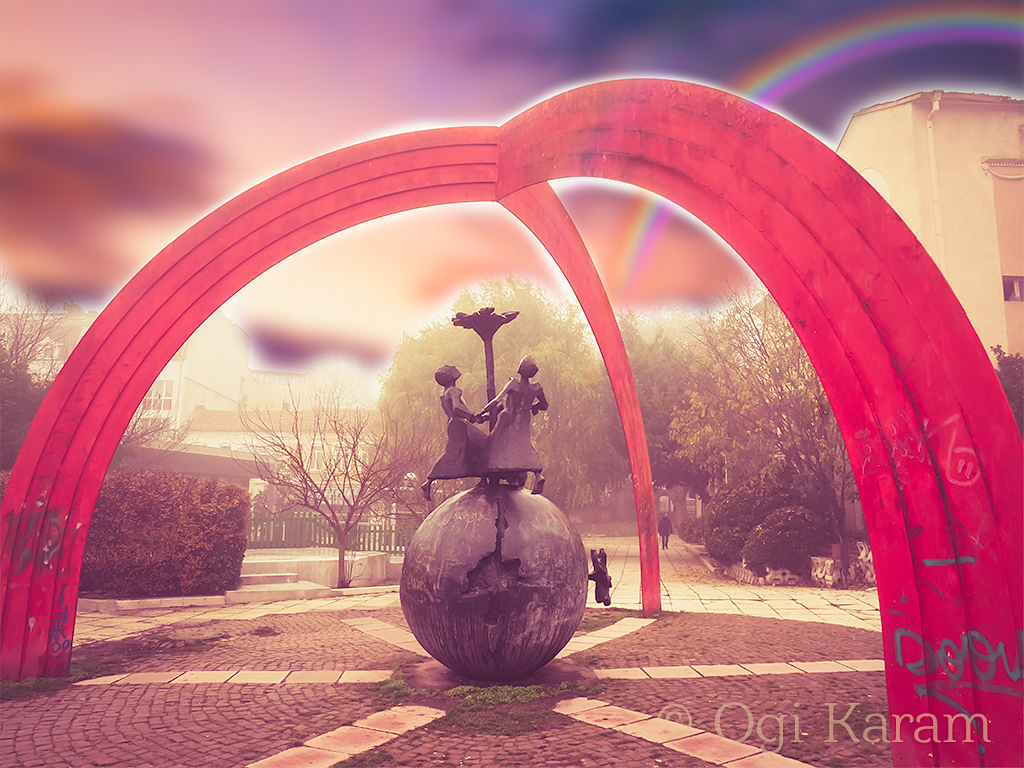 This is an artistic interpretation from 12.2017